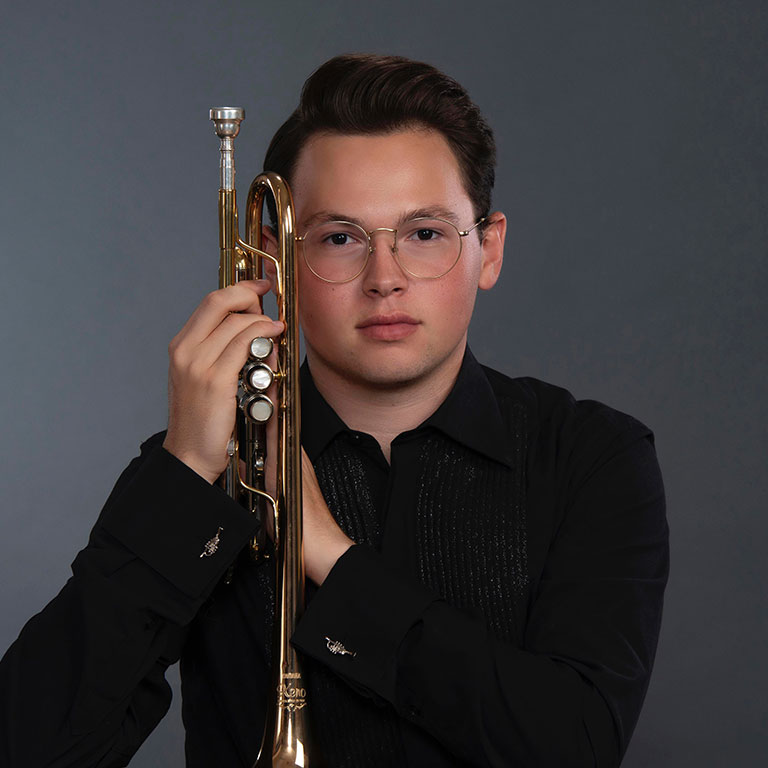 Academic major
I am majoring in Trumpet Performance and possibly adding a political science or international relations major.
Hobbies
My hobbies include exploring the outdoors, playing board games with friends, playing tennis, and drinking iced coffee.
How did you hear about the School of Education diversity initiatives?
I learned about the initiatives through emails that were sent to me by IU once I accepted my position in the school.
When did you begin working with diversity programs in the School of Education?
I began working the week of September 22nd, 2020.
What do you like most about working in the Office of Diversity, Equity, and Inclusion? What do you find challenging in the work?
I like that I continually am learning about the ways in which I can help the community strive for greater diversity and learn the ways that IU has planned to build the diversity among both faculty and students. I have found that the biggest challenge thus far has been working online with the other members on the team.
What have you learned working in School of Education diversity programs? How do you believe working in diversity will impact your career goals?
I have learned about the extensive goals that IU has put into place to build diversity in the faculty and in the student body. I believe that working in diversity will allow me to transfer my knowledge to the music world so I can start programs meant to build diversity among musicians and music programs.
Which type of projects do you work on for the DEI Office?
Outreach