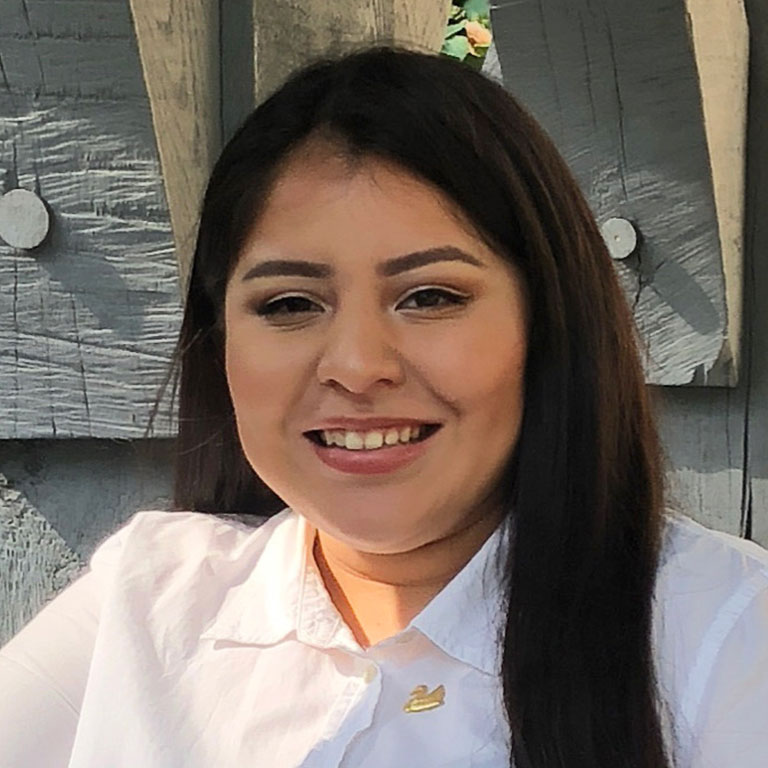 How did you hear about the School of Education diversity initiatives?
I received an email from the 21st century scholars program with job listings for the balfour scholars program. I met with Dr. Darnell and could see that the diversity office was something that I wanted to be a part of since the mission of the Office of Diversity, Equity, and Inclusion is important for the future of the School of Ed.
When did you begin working with diversity programs in the School of Education?
It is my first year working for Dr. Darnell and I started my employment in September.
What do you like most about working in the Office of Diversity, Equity, and Inclusion? What do you find challenging in the work?
The best thing about working in the Diversity Office is that we are creating the change that has been needed within the School of Education for a long time. I love that I am able to play a role in this change and that I can help future educators like myself. It can be challenging to feel comfortable working in the office because we work with a lot of professionals while I am just a student. However, I am starting to build the confidence I need to work with anyone.
What have you learned working in School of Education diversity programs? How do you believe working in diversity will impact your career goals?
I have developed my professionalism skills immensely while working in this office. Working in the Diversity Office has a direct impact on my career goals because everything that we are doing here is exactly what I will try to do as an educator. One of my biggest goals as an educator is to help students from underrepresented groups succeed in school and help them on their journey to higher education.
Which type of projects do you work on for the DEI Office?
Ongoing Support/Mentoring, Research and Reporting