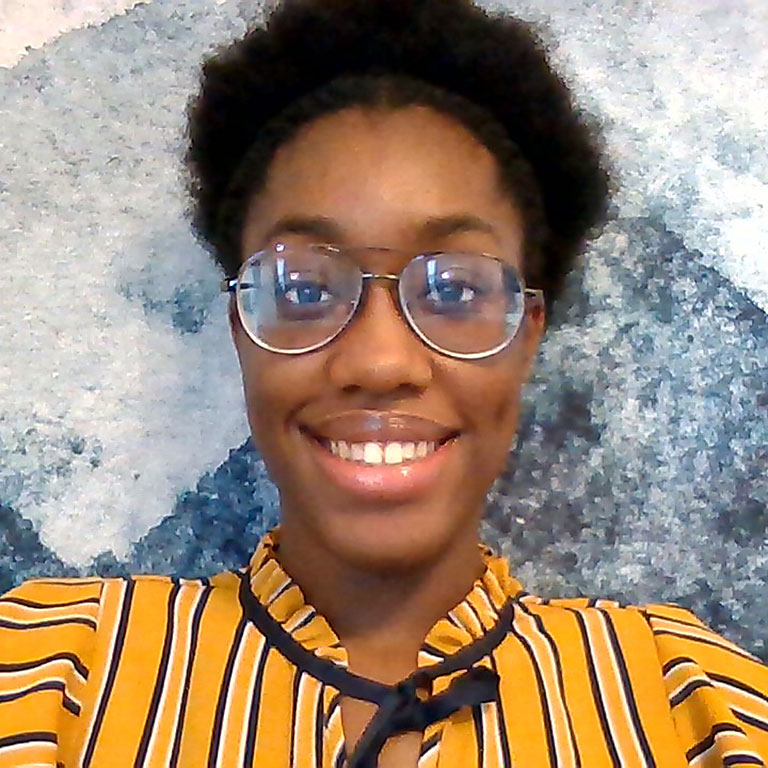 Academic major
Neuroscience
Hobbies
I enjoying drawing, sketching and paintings
How did you hear about the School of Education diversity initiatives?
I heard about the School of Education diversity initiatives through employees that previously worked there a year prior. I was able to get a basic understanding of how diversity was integrated into the School of Education.
When did you begin working with diversity programs in the School of Education?
I decided to work with diversity programs within the School of Education after learning about the lack of diversity within IU as a whole. Minority students should be aware of it, leading me to do research on how IU operates.
What do you like most about working in the Office of Diversity, Equity, and Inclusion? What do you find challenging in the work?
My coworkers and I come from a similar background so it is easier to communicate difficulties when discussing issues concerning diversity.
What have you learned working in School of Education diversity programs? How do you believe working in diversity will impact your career goals?
I have learned that being outspoken is better than keeping to yourself. Everyone is not going to agree with your ideas, but there may be someone that agrees with you. Advocating for yourself is key.
Which type of projects do you work on for the DEI Office?
Research and Reporting