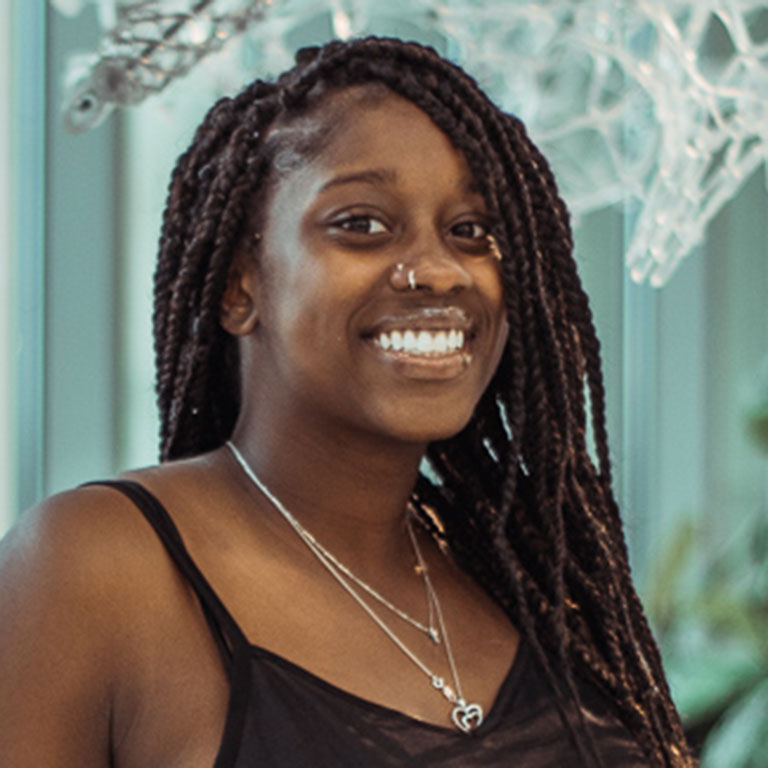 How did you hear about the School of Education diversity initiatives?
The ODEI website has previously expressed diversity initiatives. Working in the Balfour Scholars Office for the 2018-2019 academic school year has allowed me to become apart of the school of education diversity initiatives.
When did you begin working with diversity programs in the School of Education?
When the current Interim assistant dean, Dr. Carl Darnell was granted his honorable title in the summer of 2019 I began working with him as we put on the Balfour College Preparatory Academy. And have continuously utilized the office to improve diversity throughout the meeting.
What do you like most about working in the Office of Diversity, Equity, and Inclusion? What do you find challenging in the work?
I like that the tasks that I complete within the office as a student ambassador are utilized for the betterment of the entire school of education in regard to policy and diversity. This allows diverse ideals to be heard within the entire school of education.
What have you learned working in School of Education diversity programs? How do you believe working in diversity will impact your career goals?
I am currently studying law and public policy major within the O'Neill school of public and environmental affairs and within the office of diversity, equity and inclusion I work with Yasmin Duque to edit and establish policies. These are then edited by faculty and presented to the diversity committee. Next, these policies are put through the policy council and id approved they become official policies within the School of Education. This is something that I hope to do with my potential career.
Which type of projects do you work on for the DEI Office?
Ongoing Support/Mentoring, Research and Reporting, Balfour Scholars Program