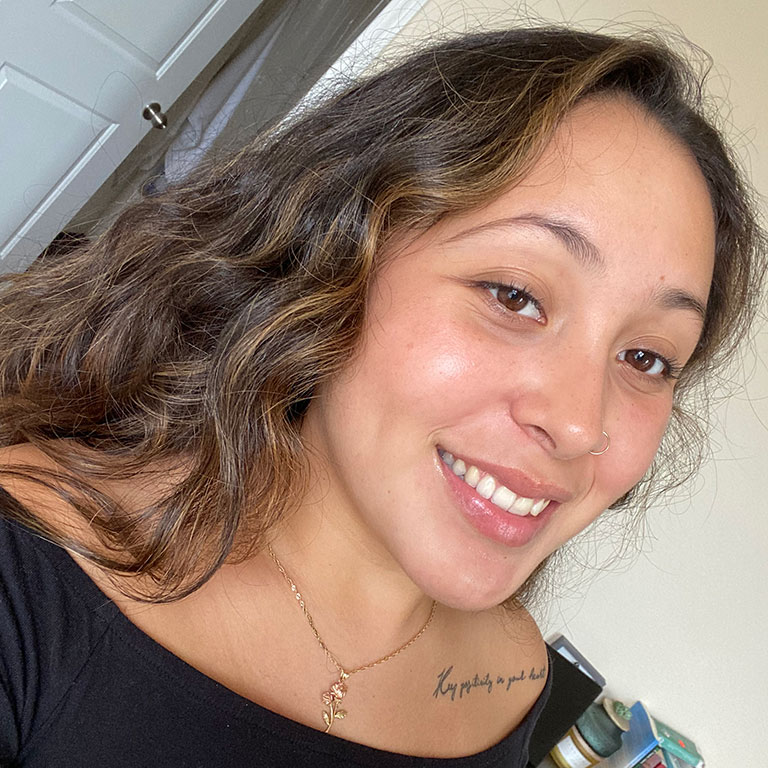 Email:

nreynaga@iu.edu

Phone:

(812) 856-0100
How did you hear about the School of Education diversity initiatives?
I attended a job fair and saw Dr. Darnell, and I just felt like working for him would be a good experience.
When did you begin working with diversity programs in the School of Education?
Beginning of September 2019.
What do you like most about working in the Office of Diversity, Equity, and Inclusion? What do you find challenging in the work?
What I like the most about working at the office of Diversity, Equity, and inclusion is being apart of a diverse team that is working in building a diverse community, especially in education and being an education major that means a lot to me. The hardest thing I find in this job is learning on my own and working with computers is a little hard.
What have you learned working in School of Education diversity programs? How do you believe working in diversity will impact your career goals?
I learned that there is not much diversity in the School of Education, and that what we do really impacts students of color and different race. It will impact my career goal because I will have a better understanding and know what it's like to help underrepresented students.
Which type of projects do you work on for the DEI Office?
Programming and networking.
Is there anything else you would like to share about your experience with Balfour, I Can Persist, or the Office of Diversity, Equity, and Inclusion?
Working here has opened so many opportunities for me.