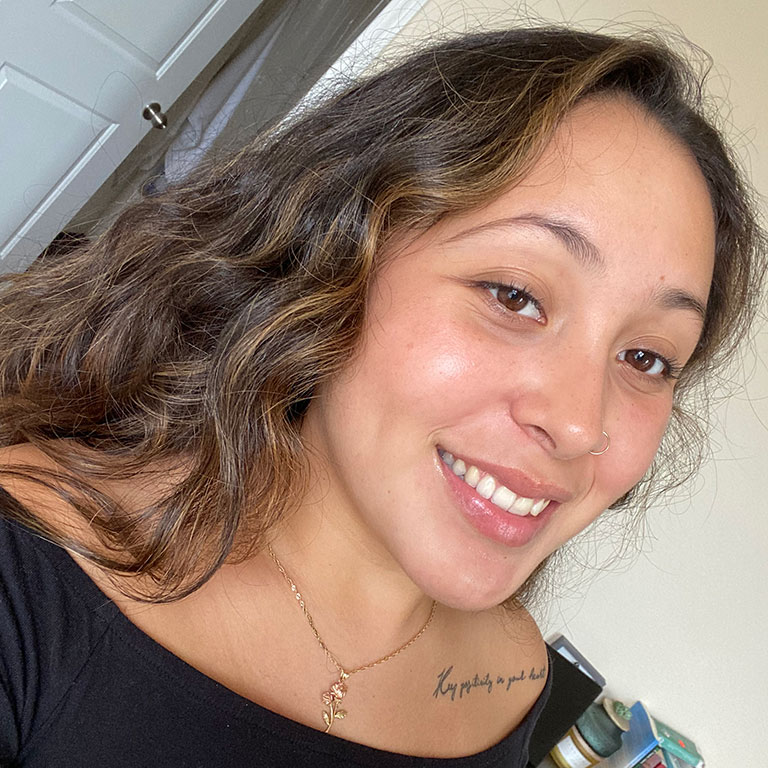 Email:

nreynaga@iu.edu

Phone:

(812) 856-0100
Academic major
Elementary Education
Hobbies
Listening to music, running, painting, photography, long boarding.
How did you hear about the School of Education diversity initiatives?
Through a job fair a year ago.
When did you begin working with diversity programs in the School of Education?
September 2019
What do you like most about working in the Office of Diversity, Equity, and Inclusion? What do you find challenging in the work?
What I enjoy the most about working in the DEI Office is having smaller teams to work on different projects, it allows for staff to come closer together and I feel like it creates a better working environment when you know you have the people in your teams to lean on. Overall, I think as a whole office, our staff, is always there for one another. Something that I find challenging about this job is making sure our teams are organized and getting our tasks done while making sure everyone is on the same page and understanding our focus points.
What have you learned working in School of Education diversity programs? How do you believe working in diversity will impact your career goals?
I have learned how to use word, Microsoft teams, exchange, and how to schedule meetings with others, among many other helpful skills like team work, and communication. I believe working in the DEI office will impact my career goal because I will learn how to incorporate diversity, equity, and inclusion in my classroom and career. Learning more about diversity and what I can do to make a difference for underrepresented students will be a great impact in my career goals.
Which type of projects do you work on for the DEI Office?
Communications