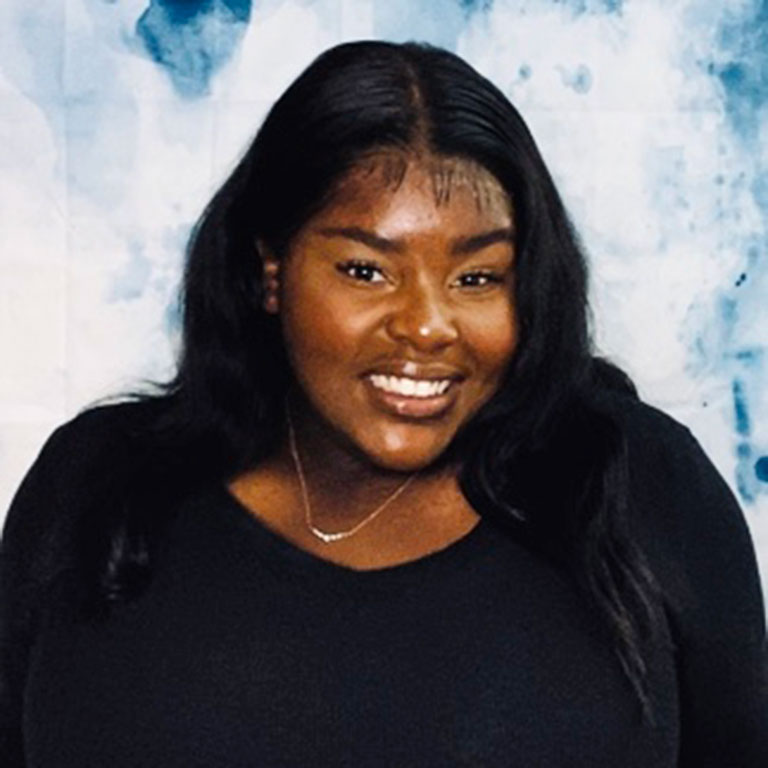 Academic major
Fashion Merchandising
Hobbies
My hobbies are blogging and spending times with friends.
How did you hear about the School of Education diversity initiatives?
I heard about the School of Education and Diversity Initiatives through a handshake.
When did you begin working with diversity programs in the School of Education?
I begin working with the Diversity program in the school of education in September 2020.
What do you like most about working in the Office of Diversity, Equity, and Inclusion? What do you find challenging in the work?
I value the fact that I am able to collaborate with other team members and learn new skills. I find it challenging not to be able to collaborate in-person.
What have you learned working in School of Education diversity programs? How do you believe working in diversity will impact your career goals?
In the program so far, I have developed new research skills that will be useful for the future. Research skills along with collaboration will allow me to become more experienced in my career choice of product marketing.
Which type of projects do you work on for the DEI Office?
Communications
Is there anything else you would like to share about your experience with Balfour, I Can Persist, or the Office of Diversity, Equity, and Inclusion?
In my experience so far I have developed new peers that continue to challenge me.